Learning To Think...
LEARN NEW SKILLS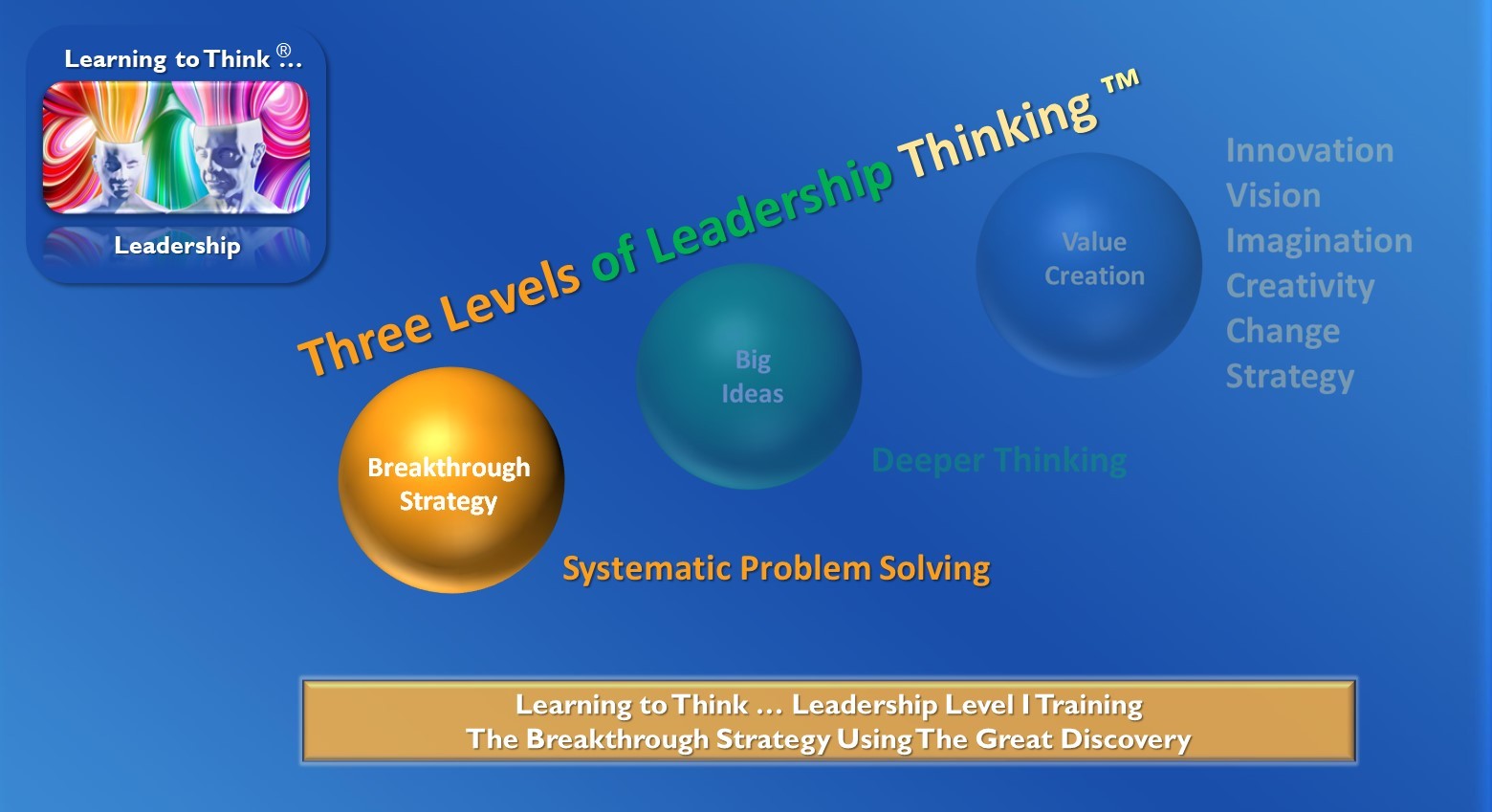 Course Detail
Leadership Level I Training
The Breakthrough Strategy using The Great Discovery (26 Videos; 2 Hours 15 Minutes)
Dr. Mikel J. Harry (1951 – 2017) was the Co-Creator and Chief Architect of Six Sigma. He was my teacher, my mentor, my research partner, and my friend.
The book Learning to Think… Leadership: Understanding Dr. Mikel J. Harry's Six Sigma Way of Thinking was written to identify, elaborate on, and link Mikel's thought systems into a comprehensive model for Leadership thinking. The book necessarily was written at a technical level that may be difficult for lay people and those unfamiliar with Mikel's work to understand. Learning to Think… Leadership Training is a level that is more easily understood and is written in recipe form so that Anybody can learn to think like a Leader.
This training is intended for a universal audience who want to move their thinking from ordinary to extraordinary whether it be in a role for their professional life or their personal life.